Based on years of experience and the original draft of Ljubo Delic from 1955 years Ramina Pomorstvo has manufactured an ideal small sailing boat.
Watch the video:
DELA 3,6 (GOLD)
Wood prototype built using the original draft from 1955.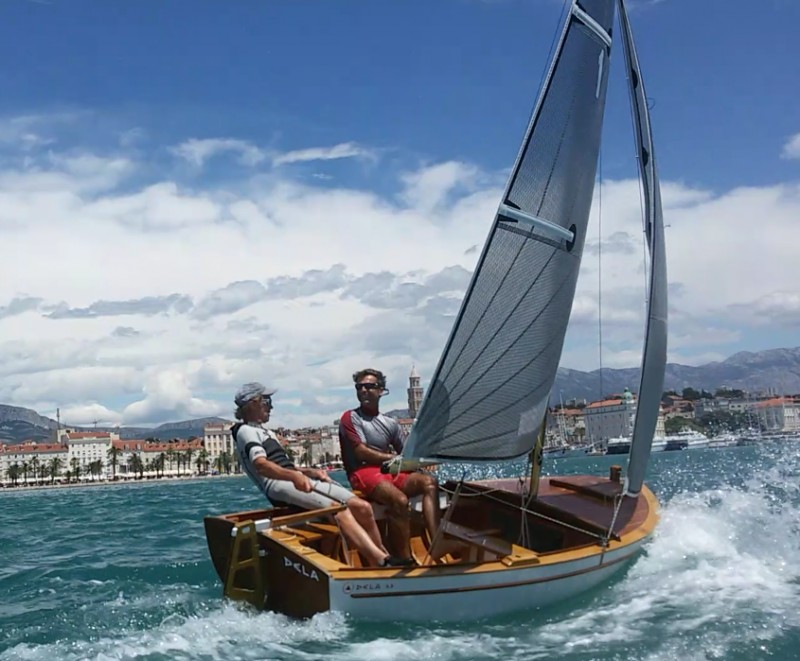 DELA 3,6 (SILVER)
Ideal small sailing boat 3,6 m long.
Usable for sailing and rowing.
Capacity: two adults or three kids.